Commissions:
I will be more than happy to draw whatever you're looking for. If you like my art and would like a custom piece, please don't hesitate to contact me!

A few guidelines to consider:
The style you see on the website is what you're going to get.
I make scary surreal art using traditional ink and paint. Sometimes I do digital painting over traditional inks, but not often. If you're not looking for that, I'm not going to accept your request.

I'm very bad at portraits. Please don't ask for one.
I don't do realism. Especially when it comes to portraits. I'm profoundly bad at them and I'd prefer not to waste your time or mine.
***I'm willing to bend this rule if your're looking for a surreal "monsterized" portrait***  

Don't request I do something for free.
I need to make money like everyone else. I also generally don't do art trades so please don't ask.

Pornography
I will do tasteful nudity, but I will ABSOLUTELY NOT do anything pornographic. Sorry, it's just not my thing.
Anything racist, sexist, homophobic, or anti-semitic
If you are indeed looking for something like this, please go fuck yourself.
Some commission work I've done in the past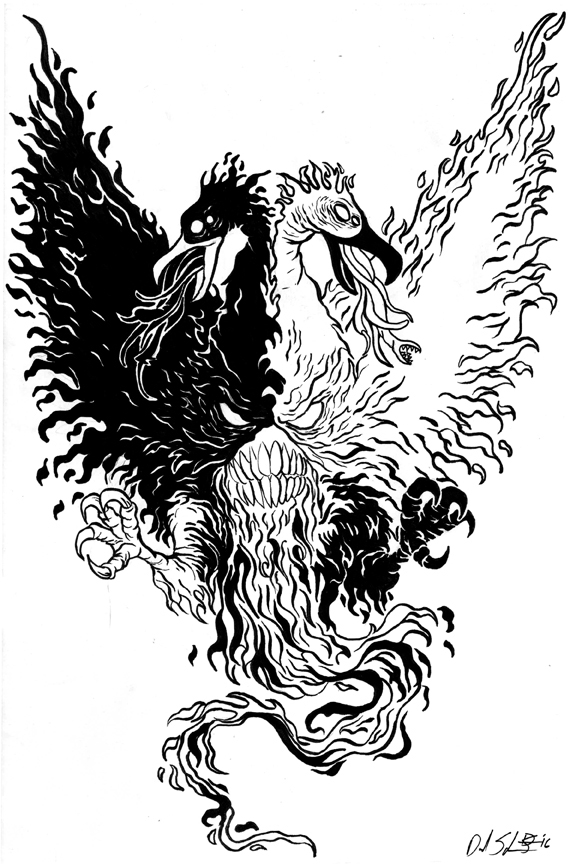 Every project is different and will end up uniquely based on what the client has in mind. If you have something you would like me to produce for you, please shoot me an email or contact me through social media.

Here are some base blanket prices, but they might change depending on what you want and how big, small, or complex it is. Anything beyond this can be discussed 1 on 1 via email or direct message on my social media. I expect our agreed payment to be made in full before I begin working.
11x17 Ink and Marker Drawing